5 Essential Design Elements for the Perfect Outdoor Space
Feb 22
A well-designed outdoor space can be a wonderful addition to your home. Not only does it provide you with the ideal place to relax with family and friends, it also extends your living space, creating a wonderful flow between the indoors and out.
Whether you're building a new home, or looking to add to your existing house, there are some key features that will elevate your outdoor area to something truly special.
So, read on to learn 5 essential design elements of a perfect outdoor space.
Purpose Built to Suit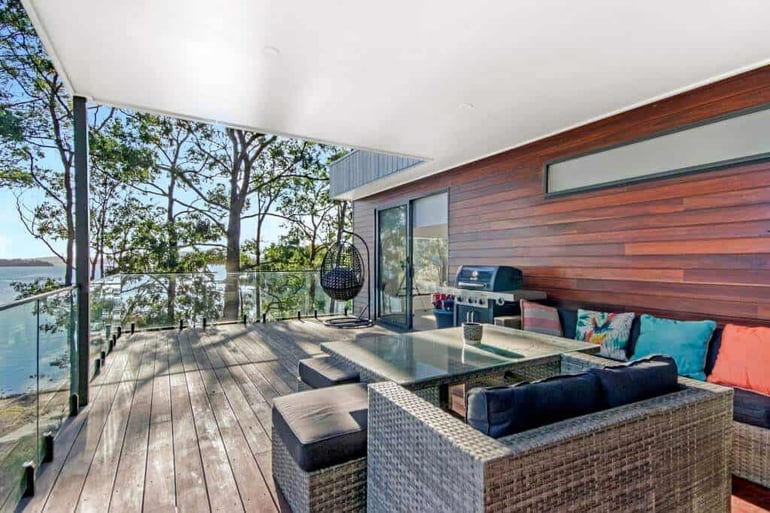 Before you start on your design, spend some time thinking about how you will use it. Plan for how much room you'll need, the practical features you'd like to include and the atmosphere you wish to create.
For example, if you like to enjoy your weekend breakfast and coffee outdoors, a comfy space with privacy and views will be ideal. And if you regularly host large gatherings, make sure there is room to move and plenty of seating. Or, if a Sunday barbeque or casual family dinner is more your scene, position the area within easy access of your kitchen and make the dining setting the focal point.
Easily Accessible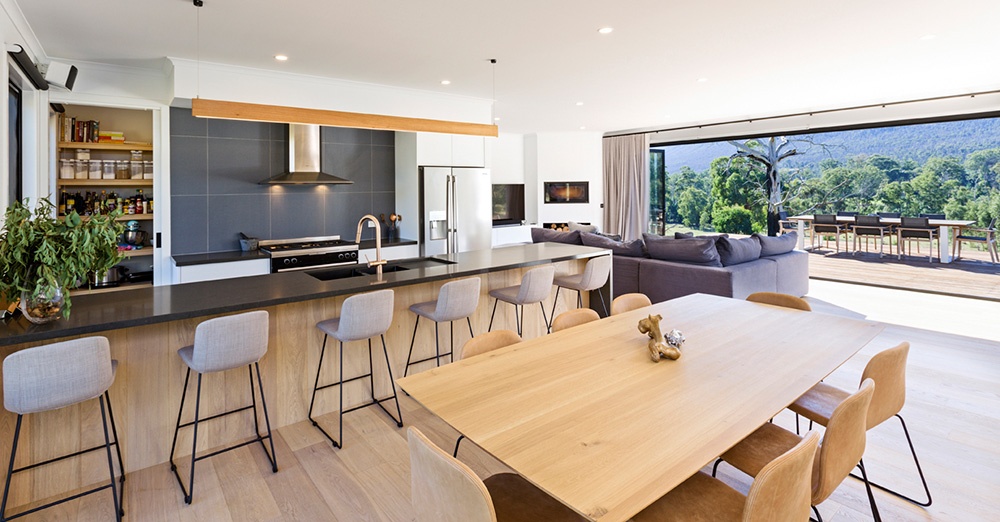 Creating a link and seamless flow between your home and outdoor area should be a priority to ensure you get maximum use and enjoyment from the space. Choose a position that is connected to the living zone and kitchen, to make it easy to dine alfresco and entertain outdoors with minimum fuss.
Connect your home to the outdoor space through sliding doors, or if your budget allows, add bi-fold doors so you can really open it up. This is shown to great effect in our stunning Buxton project, where bi-fold doors open out to a large open deck complete with spectacular views.
Year-Round Comfort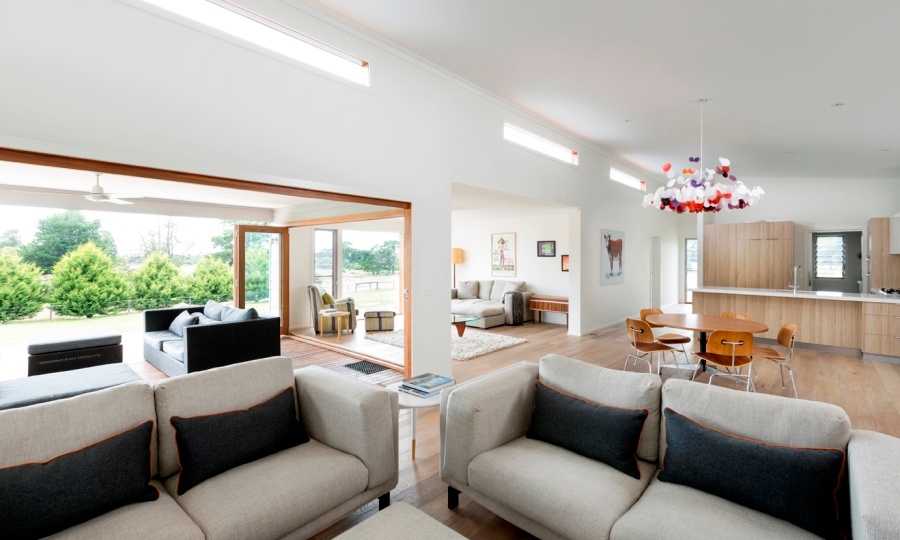 While balmy nights and warm sunny days are ideal for spending time outside, with a few extra features you can make your space suitable for use year-round. Including a roof will keep you and your furniture protected from the elements. It will also allow you to add downlights and a fan, as seen in our Somerville project.
It's also a good idea to add some heating to keep it warm and cosy in the colder months. Depending on your setup and your climate you may opt for a fireplace or fire pit, wall-mounted or free-standing gas heating or even a pile of warm and cosy blankets.
Lighting and Furnishings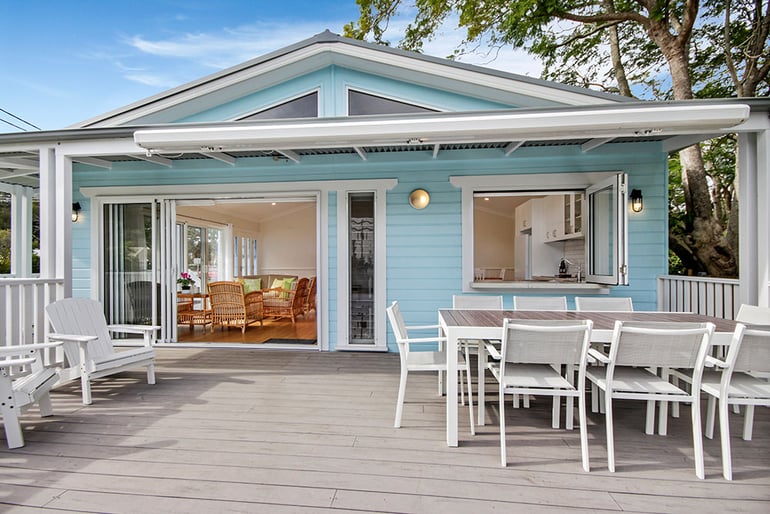 Your choice of furniture and lighting has a real impact on the atmosphere and level of comfort you create. Ideally you want a well-lit space that retains a cosy and warm ambience, so lighting with yellow tones is a good choice as it's not too stark.
When it comes to furniture, the best choice will depend on your personal needs and how exposed your space is to the elements. Look for practical pieces that are comfortable, stylish and durable. Choose materials that match your taste and are suitable for outdoor use. You can also add plants, wall-hangings, candles and other furnishings to personalise the area and give it character.
Privacy and Views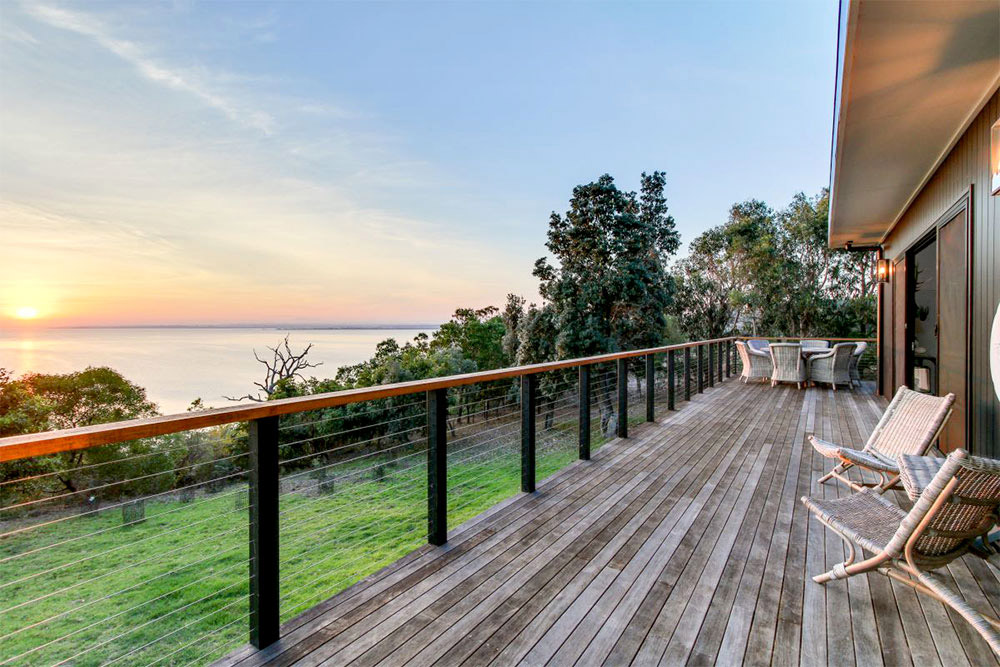 Depending on your location and outlook, creating a sense of privacy and capturing the views may also be important. For example, if you're situated in an urban setting with neighbours close by, you may opt to include screening or blinds for privacy.
If you're lucky enough to be surrounded by picturesque views, be sure to make the most of them. There's nothing better than enjoying a meal and a beautiful view! Position your alfresco to overlook the surrounds where possible and you'll create the perfect setting for any occasion. This is illustrated in our Metung project, which has an outdoor space that is perfectly placed to enjoy sunsets over the water.
Make it a Highlight of Your Home
With the right design, position and features, your outdoor space can be a highlight of your home. Match it to your lifestyle, create a cosy atmosphere and make the most of the views, and you're bound to spend many a happy day and night enjoying it.
Over to You
Do you have a question about designing an outdoor space for your new modular home? We're always happy to discuss your ideas and offer advice! Get in touch with our team on 03 5145 7110 or post a comment below.